Welcome...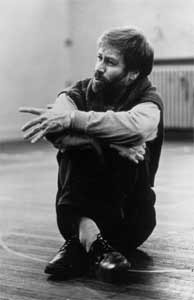 I consider myself to be a wide-ranging opera and concert soloist.

I have sung leading solo operatic roles with Welsh National Opera, Scottish Opera, and many other companies. I also understudied at Royal Opera House Covent Garden, English National Opera and Opera North and made a particular name in the field of contemporary music theatre, working with companies such as Music Theatre Wales, Vocem Electric Voice Theatre and others. I have also worked abroad with companies in Belgium, Holland and Norway, amongst others. Also soloist in Oratorios and performed solo recitals and concerts, both light and classical music.

With many of these companies I have taken part in Workshops for Schools etc. and in later years have taken an interest in teaching Singing myself on a one-to-one basis, both privately and at Rugby School and at the Royal Birmingham Conservatoire where I am a visiting tutor in voice. I also adjudicate regularly at Eisteddfods in Wales, including the main National Eisteddfod.

I now live in Northamptonshire with my wife and three teenage children.